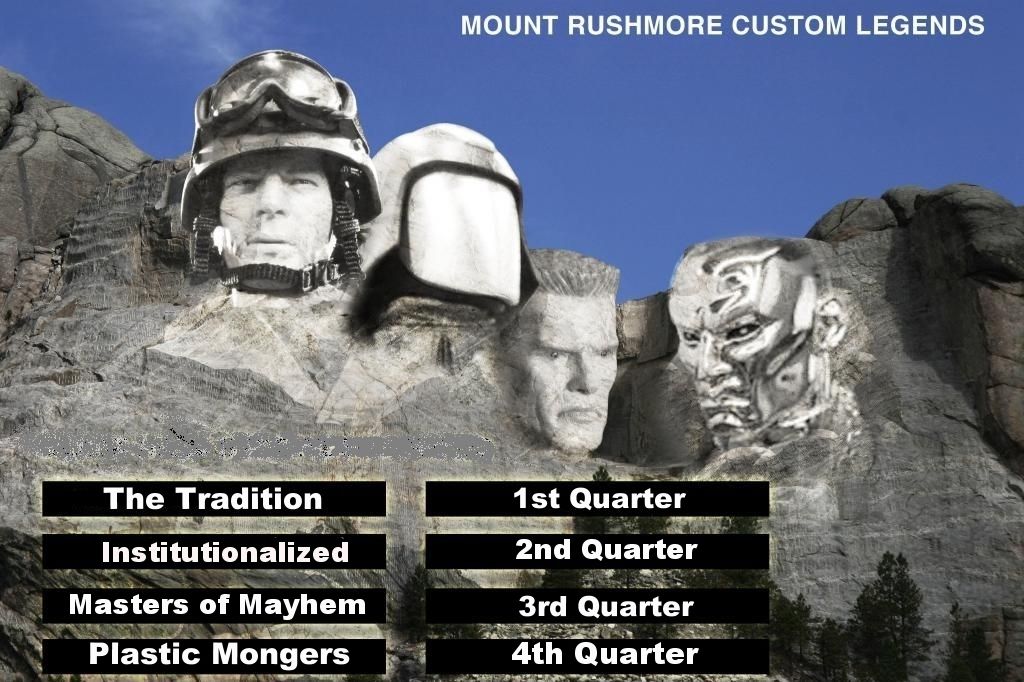 Custom Legends are back, baby! That's right, your favorite quarterly Customs Contests have returned after a brief hiatus due to the untimely retiring of this contest's founder, the unholy Byrnes. Now, ozzie92 has taken the reigns and dedicated the theme of this quarter's contest, The Masters of Mayhem, to the big man himself!
Based on "About Byrnes" from his profile:
"I enjoy customizing figures from the Sci-Fi world such as Buck Rogers, Star Trek, Star Wars, Bladerunner, Mad Max and so on. Not really a GI Joe expert. Was into the toys when I was a kid in 82 and 83. Got hooked again on the 25th stuff."
3rd Quarter's Master of Mayhem contest will be calling for crossovers of Joes into alternate–but established–sci-fi universes and/or alternate–but established–sci-fi characters merging into Joe sub-groups (ex: BATS in Battlestar Galactica…Buck Rogers in Star Brigade).
ANY size action figure is allowed!
Each member will be allowed a maximum of 2 submissions per quarterly contest.
Must be new figure never posted anywhere else and no WIP photos are allowed.
Winner will receive a digital trophy and $25 Credit from Star Wars Geek Custom Supply Store!